First Annual Fill the Gazebo Kick Off Event
Join the Fun & Give Back!
Fill the Gazebo Kick off Event – Wednesday, May 4
4 p.m. to 7 p.m. – Gleaners Warehouse – 5924 Sterling Dr., Howell
Join us as we kick off the 14th Annual Fill the Gazebo Food Drive & Raise money for
Gleaners Community Food Bank.
Talmer Bank & Trust is our major sponsor matching up to $5,000 that is raised
for Gleaners from now through May 4th.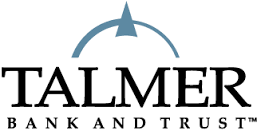 Suggested Donation – $25.00 per person
Your generours gift to Gleaners will provide our hungry neighbors with the nutritious and
healthy meals they need.  Of every dollar donated, Gleaners uses 93 for food and food programs.
One dollar provides three meals for a hungry neighbor.
Please make a gift today.