Electronic Lockbox Information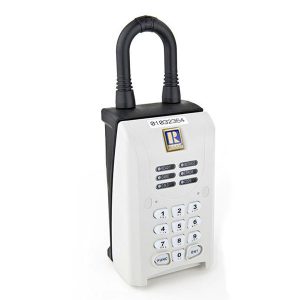 Realcomp's launch of the SentriLock Electronic Lockboxes (ELBs) took place over the past few weeks! ELBs are being assigned to properties by Realcomp Subscribers who have been trained and received their electronic boxes.
If you plan to show a property that has a SentriLock ELB, it's important that you download the SentriSmart app, make your profile and understand how to open the box with your Smart phone/device and the SentriSmart app.
Realcomp has created a webpage on the corporate website (Realcomp.MoveInMichigan.com) that lists a few Frequently Requested Help Links. You can access this page under our Electronic Lockbox Central section or by visiting the following
We recommend that you start at the SentriLock Help page that allows you to choose your platform (your type of Smart phone or tablet – iOS or Android):
https://www.sentrilock.com/help/ss-choose-platform/
.  Once there, you will be able to access ALL SentriLock Help Topics.
If you have any questions about the SentriLock service, please contact Realcomp's Customer Care Department at (866) 553-3430. We're happy to answer your questions and help you get started.
Below are videos to help you get started with your ELB and app.