Code of Ethics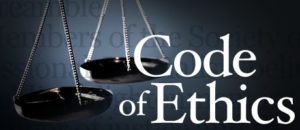 2022 – 2024 NAR Cycle Requirement

REALTORS® are required to complete ethics training of not less than 2 hours, 30 minutes of instructional time within two-year cycles. The training must meet specific learning objectives and criteria established by the National Association of REALTORS®.
Check Code of Ethics Status Here
Training may be completed through local REALTOR® associations or through another method, such as home study, correspondence, classroom courses, or online courses. Read the consequences for failing to complete Code of Ethics training.
LCAR will offer Code of Ethics Training at LEAST 3 times during the above referenced cycle.  Please watch for updates.   Our instructor, Carole Bullion will present the Code of Ethics Standards of Practice of the National Association of REALTORS® and the required ethical business practices and conduct in the real estate industry.
Genoa Township Hall – 2911 Dorr
9:30a to 12p