Code of Ethics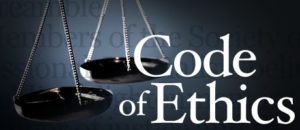 2019 – 2021 NAR Cycle Requirement

The NAR Board of Directors approved changes to the Code of Ethics regarding discriminatory speech and conduct at its November 13, 2020 meeting.  Professional Standards Policy Statement #29 and Standard of Practice 10-5 became effective upon adoption on November 13, 2020. 
REALTORS® are required to complete ethics training of not less than 2 hours, 30 minutes of instructional time within two-year cycles. The two-year requirement is new, background information on the change is available. The training must meet specific learning objectives and criteria established by the National Association of REALTORS®.
Check Code of Ethics Status Here
Training may be completed through local REALTOR® associations or through another method, such as home study, correspondence, classroom courses, or online courses. Read the consequences for failing to complete Code of Ethics training.
LCAR will offer Code of Ethics Training on Wednesday, April 21, 2021 from 9:30a to 12p.  This training will be presented via a Zoom link that will be sent to all participants the day prior to the class.  Our instructor, Carole Bullion will present the Code of Ethics Standards of Practice of the National Association of REALTORS® and the required ethical business practices and conduct in the real estate industry.
LCAR Members – FREE | Non-Members – $20.00