Code of Ethics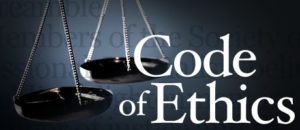 2019 – 2021 NAR Cycle Requirement

REALTORS® are required to complete ethics training of not less than 2 hours, 30 minutes of instructional time within two-year cycles. The two-year requirement is new, background information on the change is available. The training must meet specific learning objectives and criteria established by the National Association of REALTORS®.
Check Code of Ethics Status Here
Training may be completed through local REALTOR® associations or through another method, such as home study, correspondence, classroom courses, or online courses. Read the consequences for failing to complete Code of Ethics training.