Professional Development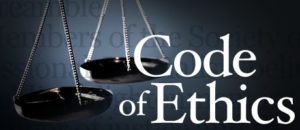 REALTORS® are required to complete ethics training of not less than 2 hours, 30 minutes of instructional time within two-year cycles. The training must meet specific learning objectives and criteria established by the National Association of REALTORS®.
A new two-year cycle began January 1, 2019. The deadline for this cycle is December 31, 2021.
Training may be completed through local REALTOR® associations or through another method, such as home study, correspondence, classroom courses, or online courses.
Current Cycle
January 1, 2019 to December 31, 2021
A Revamped, No Cost Option to Meet the Required Realtor® Code of Ethics Training is available at Realtor.org
Realtor® Code of Ethics Training

Click here for more information: Marketplace Continuing Education for Real Estate Professionals

You may verify your Real Estate License using this link.

The National Association of REALTORS® and its affiliated Institutes, Societies, and Councils provide a wide-range of programs and services that assist members in increasing skills, proficiency, and knowledge. Designations and certifications acknowledging experience and expertise in various real estate sectors are awarded by NAR and each affiliated group upon completion of required courses.
Click here for more information: Online Designation Classes