15th Annual LCAR Food Drive – Saturday, May 6, 2017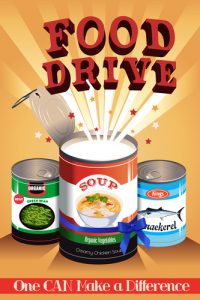 Over 40 members of the Livingston County Association of Realtors® collected food and monetary donations for Gleaners Community Food Bank.  Over $14,000 and 2,000 pounds of food was collected which translates into 47,542 meals for families in Livingston County.
Thank you to the 2017 committee – Carl Vagnetti, Chair, Lisa Bohlen, Vice-Chair, Sandy Baker, Sue Bonstelle, Zach Bux, Michelle Figley, Sherri Garron, Patty Purington, Angela Putkela and Jennie Steudle.
Thank you to all who volunteered at all the grocery stores, Treadstone Funding and the Legacy Center. In addition, thank you to those who made our Food Pick-ups.
Thank you to Independent Bank, our $5,000 Match Sponsor.
Thank you to our $500.00 match sponsors: GreenStone Farm Credit Service, Michigan First Mortgage and Treadstone Funding – Katie Lawrence.
Many thanks to our Kick off Party sponsors – AmeriSpec Home Inspection Services, America's Preferred Home Warranty, Inc., Cislo Title Company, Enviro-Assist, First American Title, J. Charles & Associates, Ross Mortgage Corp., Select Title Company and Vanguard Title Company.
Thank you George and Melanie Moses for the full page/full color ads in the April and May 2017 issues!
Thank you to Bridget Brown, Suzette Hohendorf, Steve Monet and the Gleaners staff for all of your assistance in making this event a success.