15th Annual LCAR Food Drive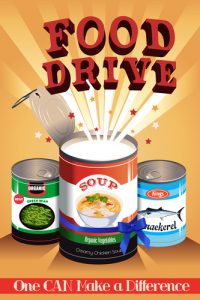 Over 40 members of the Livingston County Association of Realtors® will be at 8 local grocery stores next Saturday, May 5th , from 9:00a – 1:00p collecting Food and cash donations for Gleaners Community Food Bank.
Bring your food or donation off at any of these locations:  Kroger – Howell, Brighton, Hartland & Hamburg.  VG's in Howell, Busch's in Brighton and the Legacy Center in Brighton.  The LCAR office located at 8025 Grand River Rd, Brighton will also be a collection site this year.
Cash donations are so important as $1.00 = 3 meals for a family.  Suggestions for food items are: Canned meats, Spaghetti O's, Peanut butter and Jam, Mac and Cheese, Cereal, Toiletries, Spaghetti noodles and sauce, Laundry Detergent and pet food.
Our Goal:  To raise $20,000 and 5,000 pounds of food. 
Independent Bank is the Match Sponsor and will match up to $5,000.
Our $500.00 match sponsors are GreenStone Farm Credit Service, Michigan First Mortgage and Treadstone Funding.
Call the LCAR office for additional information at 810-225-1100 or you can read more here.